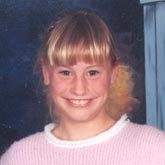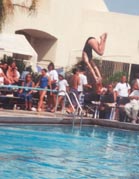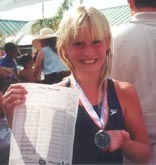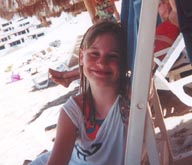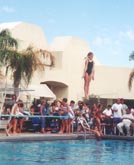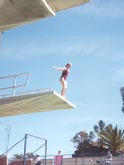 Age: 10
School/Grade: MacArthur - 6th Grade
Interests and Hobbies: Diving, jumping on the trampoline, playing with her sister or with her 2 cats.
Favorite Music: Backstreet Boys, 'NSync, 3 Doors Down.
Favorite Book: "Fear Street" Series by R.L. Stine.
Favorite Dive: 103B (Forward 1 1/2 SS Pike)
When I grow up I want to be........."I don't know yet, but I hope I can always be involved with diving."